Contest Preparation Coaching
PREPARE FOR WORLD
CLASS RESULTS


Our most extensive package
We are proud of bringing a high level of conditioning to the stage, using a holistic approach to ensure that health during the training phase is not compromised.
Our competition training coaching program is the most detailed coaching package we offer.
From training/nutrition to proposing stage attire and category selection, your coach will direct you through every aspect of your preparation.
Depending on current body composition and target category, the specific time needed to have an athlete in the best possible condition for the stage varies.
We usually recommend a longer prep for first time competing athletes as it helps your coach to better analyse and train your physique to meet the requirements of your selected categories.
A 25-week cut off to take on athletes training for a competition works best. This is done to ensure that we have the necessary time for each athlete to achieve a competitive conditioning level.
Our online app makes it simple to monitor your progress, giving you access from anywhere at any time to your personalised program.
Training in person, available upon request.
From Training, Nutrition, Posting and Reverse Dieting. Your content prep is 100% covered.
See below for what's included

Personalised Nutritional Programming
Choice of food based on your personal preferences
Meals that are focused on your lifestyle
Complete Supplementation Guidance
Peak week nutrition coaching
Post-show diet for metabolic recovery
Custom training program tailored to the athlete's body type and desired outcomes
Relevant choice of exercises based on the availability of equipment
Cardio program
Your diet/training is changed based on weekly outcomes to ensure the very best results.
Progress Photos
Body Measurements
Check in Questionnaire
Virtual Check-in with your coach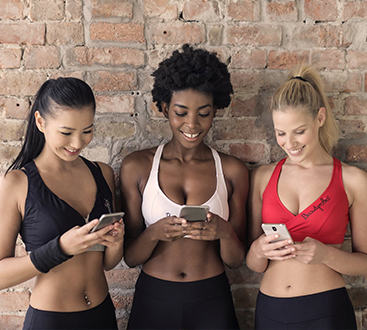 Athlete Only Facebook Group
Access to our athlete only facebook group
Ask Questions, Share Encounters, Make friends with like-minded people.
Access to our exclusive content.
Have questions? Ask via email and your coach will get back to you within 12 hours.
You also get exclusive access to your coach via whatsapp from 12 weeks out of your show.
Backstage help for local shows only. We also travel to some interstate shows to support our athletes. This can be arranged with your coach directly.
Help with Tanning
Carb up protocol
Pump up guidance
On the day phone check ins for non-local competitors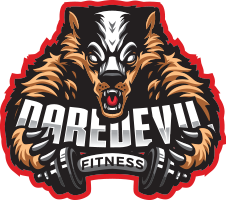 Ready to Compete?
Join the Daredevil Fitness Crew Today!
Your tailored workout plans, nutrition plans, grocery shopping lists, recent activity log and results tracking made available to you at your finger tips.
With the Daredevil Fitness app, you'll receive complete access to:
Full exercise library and footage on how to perform each exercise
Access to your personalised training program
Ability to record your measurements, weight, body fat, progress photos and log your workouts using the results tracker
Direct message your coach via the app